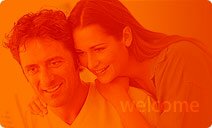 Are you searching for the best designing software? Then you don't have to worry about anything.
Well, having graphic design software is very important. Whether you are starting up your business, YouTube channel, or a website. You always need to enhance your image and for this designing software are very important.
Here in this article, I will tell you Top 3 designing software. Which will definitely help you out.
This is another free design software. This is a powerful vector designing tool for windows. You can use it for free without any limit.
The user interface of this software is very simple.
This is a native windows app and works perfectly when offline.
Looking at the performance of this software. This is 2 times faster than Figma, 6 times faster than InVision Studio, and 10 times faster than Adobe XD.
Also, looking at the memory consumption of this software. There this software consumes 2 times less memory than Figma, 2 times less memory than Adobe XD, and 7 times less memory than InVision Studion.
Making it one of the best free designing software.
You get great features in this software including an On-canvas toolbar, cloud sharing, 16 languages, dark mode, AI-supported, component libraries, and smart shapes.
Here is you encounter any problem. You can easily refer to documentation, tutorials, support forum, and feature request.
It's totally free. So you can try this software without any second thought.
Number 2: Sketch
It's a great design platform and is used by more than 1 million people. Here you will get a cool interface which makes the designing super easy.
Here you can use 'cloud shared workspace', where your clients can have instant access to your designs. Which makes the work faster and easier.
Talking about the pricing, you can have a free trial of this software. Once you are satisfied, then you can move to a personal license.
If you an individual then you have to pay $99 and this will be a one-time payment. If you want this software for your team. Then you have to pay $99 yearly.
The major flaw of this software is, you can use this only on mac you can't use it on Windows. So, if you are a windows user then you can't use this software.
Number 3: Gimp
Enough of paid software. Right? Here's the best free design software you can use.
It's pretty much similar to Photoshop though photoshop provides you with extra benefits. But, those who don't have enough budget to with a paid software, can try this software.
It's totally free software and can be used on Windows, Linux, and OS X.
This software has a customizable user interface and you can set it as per your comfort. You can edit and enhance the photo easily. Also, you can easily change the background.
You can export your image to JPEG, PNG, GIF, TIFF, and many other file formats.
This is free of cost and you don't have to pay anything to use this software. Which is a plus point of this software.