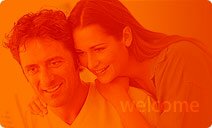 Website templates
Unlimited website template downloads
Logo designs
Logos & corporate identity collection
Illustrations
Royalty-free cartoon art and animations
Stock vector sets
Add flavor to your design!
Stock photos
AskPhotos.com stock photo membership
FlamingText.com
Website design resource & info guide
WebdesignHelper.co.uk
Free scripts, tutorials and examples
Hostseeq.com
Web hosting
Free Forum Hosting
Perfect forum hosting solution
A+ Templates
Unlimited templates, intros and more
TopHosts.com
Compare website hosting providers
Web Designers
Find Designers & Programmers
SlackerHtml.com
Web design
SecretSites.com
Secrets of professional website design
CodeJunction.com
Large internet a-z software directory
WebpageDesign.com.au
Source of quality web site templates
AdesDesign.net
Hi-quality website design resources
Voidix.com
Internet no. 1 web design resources
Free Website Templates
Kiwis graphics & web design
How-to-build-websites.com
How to build 4th generation web sites
Web Hosting Providers



Credit Card transactions
All credit card payments on our website are processed through eather Worldpay or 2checkout merchant services. Credit card information collected is stored only at Worldpay or 2checkout.

Site registration
Registration process requires users to submit contact information. This data is used to identify the customer when logging into the system as well as for invoicing purposes. Your contact information may be used in order to contact you during the authorization process.

If interested, the customer may join our newsletter to receive more information about DesignGalaxy.net and it's products in the future.

Our company will not sell or provide client information to any other party.

IP addresses and logging
Our servers record information regarding traffic on our website, such as IP addresses, date/time, and pages accessed. This information is used to generate reports for statistical purposes.

Profile update
When logged in, you can change your customer information in your profile anytime.