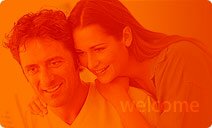 Website templates
Unlimited website template downloads
Logo designs
Logos & corporate identity collection
Stock vector sets
Add flavor to your design!
Illustrations
Royalty-free cartoon art and animations
Stock photos
AskPhotos.com stock photo membership
Hostseeq.com
Web hosting
WebdesignHelper.co.uk
Free scripts, tutorials and examples
SlackerHtml.com
Web design
Web Hosting Reviews
Hostreview rates cheap hosting
Comteche.com
The right place for webmasters to be
A+ Templates
Unlimited templates, intros and more
TopHosts.com
Compare website hosting providers
Web Designers
Find Designers & Programmers
Web Site Promotion
Search engine optimization
SecretSites.com
Secrets of professional website design
CodeJunction.com
Large internet a-z software directory
WebpageDesign.com.au
Source of quality web site templates
AdesDesign.net
Hi-quality website design resources
Domain Registration Tools
Domain name registration tips
Voidix.com
Internet no. 1 web design resources
Free Website Templates
Kiwis graphics & web design
How-to-build-websites.com
How to build 4th generation web sites
Web Hosting Providers


Frequently Asked Questions

1. What is DesignGalaxy.net?
DesignGalaxy.net is a division of Vilords Media, new media house. We provide high quality products for affordable prices.

2. What makes DesignGalaxy.net different from other similar sites?
Instead of changing pictures only, what the most similar sites do, we create products which are unique. You won't find designs at our site which are similar to each other. We want each user to be able to find a design he likes, and this makes it much easier. The products are periodically replaced with new ones when they reach a certain numbers of downloads.

3. What am I allowed and not allowed to do with the downloaded products?
You can use the purchased products in any way you'd like. You cannot resell or redistribute the material purchased on our site. All products are property of Vilords media, and you may not claim intellectual or exclusive ownership to any of our products. If you want to use the purchased products for more projects, you have to purchase further licenses.

4. How do I receive ordered product, and when?
Once you'll complete the payment process, our authorization team will check your credit card information and call you to confirm the purchase. After that, you will receive a confirmation email from us stating the link to the product was added to your member area and you may download it. After clicking on the product link, the download will start automaticaly. Telephone authorization is required just the first time you buy at DesignGalaxy.net.

5. How do I open the ZIP file?
To open this type of file you will need an unzipping tool. For Windows users, please visit www.winzip.com. For Mac users, please visit Stuffit.com.

6. Do I have to provide a link back or give you credit for the design?
No, we do not require any links back to our site, nor any references to us being responsible for your website´s design.

7. What payment methods are available?
You can purchase our products online using Visa, Amex, Diner's, MasterCard, or Delta Card. Except these cards you are able to pay via Western Union or direct bank transfer.

8. Are the images used in your products royalty-free?
All pictures used in our designs were legally bought and are royalty-free. You are not permitted to use the pictures apart our designs.

9. What are the advantages of purchasing your products?
- You will get high quality product for the best value on the internet
- You can get your design fast, no need to hire designers who are much more expensive and do not even deliver products on such quality level

10. How often do you add new products?
Our team works 24/7 and we try to add new products every day to keep our library fresh all the time.

11. What is Adobe Photoshop?
It's the World´s most popular graphic editor and bitmap designing tool. You can get more information about this product at www.adobe.com.

12. Can you make a custom product for me?
Yes, our designers are ready to fulfill your needs. Please contact us with further details.

13. Are your templates MS FrontPage and Dreamweaver compatible?
Yes, they are compatible with these and any other html editor available on the market.

14. Can I resell your products through my website earning commission?
Yes, please visit www.2rebrand.com for more information.

15. Can I use your product thumbnails on my website for my clients to choose designs?
Yes, of course.

16. How can I modify your products to suit my needs?
You can edit the psd files with Adobe Photoshop. This way you can change buttons, add slogans and company logos, and do even more if necessary. Photoshop uses layer system, which makes the updates very easy. In case you don't have Photoshop, you can edit the jpeg files with any jpeg editor.

17. Is it possible to use DesignGalaxy.net products for my customers?
Yes. Its the perfect way for designers who want to offer their customers quality websites/logos/presentations, but don't have time to make their own designs or dont have the creativity to deliver high-quality product.

18. Should I buy the same template for every page on the website?
No, you buy it just once. After purchasing you may use the template as many times you need on the website.

19. Is the license a one-time fee payment?
Yes. Of course you have to be aware when you want to use our product for more projects, you need to buy more licenses.

20. I bought a product, my card was charged but I cannot see the link in my member area.
Please contact and provide your payment details. We will try to resolve this quickly.